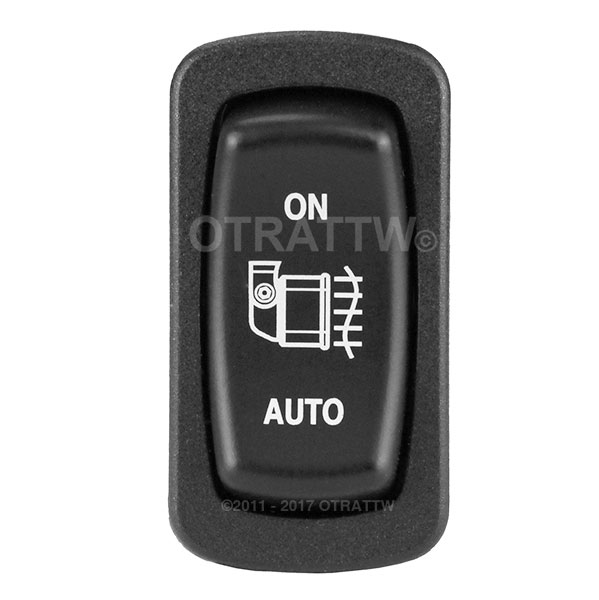 L-SERIES, ON/AUTO LIGHTS, INDEPENDENT BLUE LEDs
SPDT ON/OFF/ON switch.

Upper and Lower BLUE LEDs are independently wired

Rated 20A 12V

No rear barriers between terminals. LC1 housing connectors can be used with Packard 630 terminals. L

C1 connector and terminals are sold separately.

Insulated 1/4" female quick disconnect terminals can also be used. This is a 6 terminal switch with a common ground for both LEDs.