Blue Sea 12V DC USB Extension
Blue Sea 12V DC USB Extension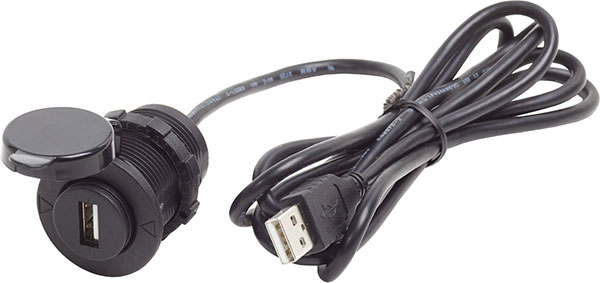 Control a stereo or other device remotely from a phone or tablet in the cockpit
USB 2.0 data/voltage port easily mounts at the dash with a prewired connecting cable which conveniently plugs directly into the USB on the stereo.
Protective dust cap with tether keeps out dust and spray
OEM Packaging
This part is subject to tarifs that may result in a higher sales price due to supplier tariff charges
Details
Customers also bought
Customer feedback
SPECIFICATIONS:
Mounting Hole: 1-1/8" dia.
Tether Length: 5ft (1.52 m)
USB : 2.0
Weight: 0.35lb (0.16kg)
Meets the following Regulatory Specifications: IP66
There have been no reviews


Only those who bought this product are allowed to add review
If you've already bought this product, please sign in and add your own review!