OTRATTW T-SHIRT OLIVE GREEN
OTRATTW T-SHIRT OLIVE GREEN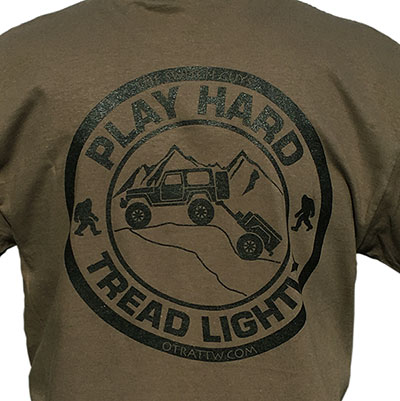 OTRATTW logo on front, OTRATTW "Play Hard, Tread Lightly" logo on the back
Gildan brand t-shirt
Heavyweight 6.1oz, 100% cotton
T-shirts are designed with a generous fit.
Shoulders are fully taped for reinforced strength.
This shirt includes double needle stitching and cover-seamed collar.
Details
Customers also bought
Customer feedback
There have been no reviews


Only those who bought this product are allowed to add review
If you've already bought this product, please sign in and add your own review!