Bussmann ATM-10 MINI Blade Fuse
Bussmann ATM-10 MINI Blade Fuse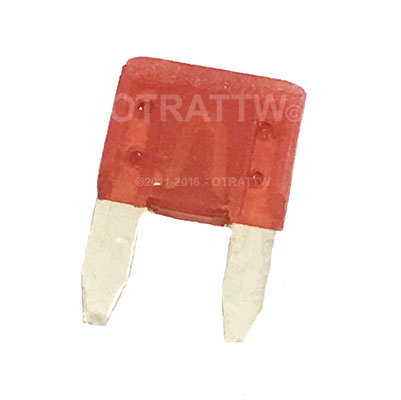 10 AMP ATM MINI Blade fuse
To be used with MINI Fuseholder
Bussmann ATM fuses are UL Recognized and feature an enclosed element that helps protect against shocks and sparks, plus corrosion resistance for longer service life.
ATM Blade fuses use the industry standard color-coding to indicate amp rating.
.
Details
Customers also bought
Customer feedback
There have been no reviews


Only those who bought this product are allowed to add review
If you've already bought this product, please sign in and add your own review!