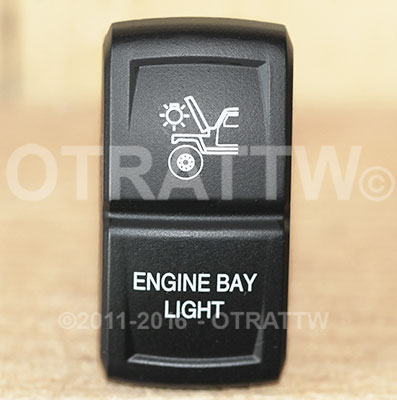 CONTURA XIV, ENGINE BAY LIGHTS, ROCKER ONLY
Rocker only, switch body not included. Switch body required for a complete switch.
Compatiable with all V-series OTRATTW and Carling Technologies switch bodies except the raised base Contura X and XI.
Also compatiable with Daystar and sPOD switch bodies.
Custom text: Maximum 2 lines, and 10 letters/spaces per line
.